Dublin City Council Approves First Climate Change Action Plan
Dublin City Council's elected members have approved the Climate Change Action Plan 2019-2024. Climate change poses significant risks and challenges to the Dublin region. In response to this, each of the four Dublin Local Authorities have worked with Codema – Dublin's Energy Agency and the Dublin Metropolitan Climate Action Regional Office (CARO) in developing individual Draft Climate Change Action Plans, showing how each local authority will act to prevent and adapt to the effects of climate change.
The Plans identify the main climate risks facing Dublin and outline both the Councils' and the region's current levels of greenhouse gas emissions.
They also outline all the actions that are ongoing or planned within the Councils and these are grouped under five key areas – Energy and Buildings, Transport, Flood Resilience, Nature-Based Solutions and Resource Management.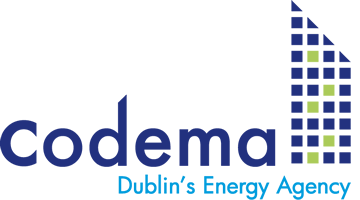 The public consultation for each of the four Draft Climate Change Action Plans was held through a series of events and workshops this year between 11th February and 25th March. Dublin City Council received a total of 234 submissions during this period. There were 192 actions in Dublin City Council's Draft Climate Change Action Plan; a further 32 have been added to the final document as a result of public submissions, whilst another 25 have been amended.
Speaking about the Plan, the Lord Mayor Nial Ring said: "I welcome the approval of Dublin City Council's Climate Change Action Plan 2019-2024, which marks a significant step forward in the Council's efforts in combating the causes and impacts of climate change. The variety of submissions received from Dublin's citizens, community groups, young people and other stakeholders, is a testament to the need for an all of society approach in making our city tackle climate change in a meaningful way. I look forward to the implementation of the Plan, in collaboration with my colleagues in Dublin City Council and with the co-operation of my fellow citizens."
Owen Keegan, Chief Executive of Dublin City Council, said: "The approval of the Council's Climate Change Action Plan marks a key milestone in an on-going partnership between Council staff, elected members, Codema, Dublin CARO, and a range of other stakeholders. The implementation and monitoring of actions included in the Plan, marks the next phase of the Council's multi-faceted approach to responding to climate change. The ongoing undertaking of a range of climate change actions, will enable Dublin to contribute to reaching national and European climate and energy targets to 2030, 2050 and beyond."